Join the AMTA-WI
Spring 2018 Education Convention
April 30 - May 3, 2018
Crowne Plaza Airport Milwaukee
6401 South 13th Street, Milwaukee, WI 53221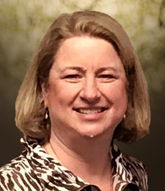 ~ Acupressure for Stress Release
Part One: Self-Care (3 CE) & Part Two: For Others (3 CE) ~
Cathy Miller, MM, LMT, ABT (NCCAOM) from Soul Lightening is a Licensed Massage Therapist and also a Diplomate of Asian Bodywork Therapy from the National Certification Commission for Acupuncture and Oriental Medicine. Her private practice is in Silver Spring, Maryland and she teaches acupressure workshops to healthcare practitioners across the nation. She enjoys mentoring beginning and advanced acupressure students worldwide, and participates in a variety of global community health initiatives. She serves as the President of Soul Lightening, International and in addition to her private practice and teaching, she is keenly interested in supporting research projects that study the whole-being health benefits of acupressure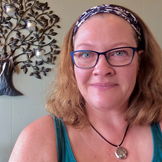 ~ Ethics (3 CE) & Warm Bamboo Massage (7 CE) ~
Kathy Ratke, LMT has been a Licensed Massage Therapist for 17 years and a Continuing Educator 4 years along with 6 years of teaching Massage Therapy at an accredited school.

Her passion, as with most massage therapists is to help people. She does this by using a variety of techniques and tools to achieve the ultimate goal of being pain free.
When Kathy is not at her massage business making people feel better, she loves to spend time with her 2 children playing volleyball, swimming and camping.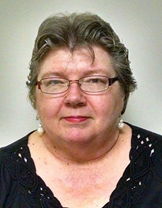 ~ Using Research to Market Your Massage Therapy Practice (3CE) ~
Laura Allen from Soothing Touch is a massage therapist, educator, and author of 11 books, dozens of articles published in massage trade journals, and has a regular Ethics column, The Heart of Bodywork, in Massage & Bodywork Magazine. Allen is the Massage Division Director of Soothing Touch, and is on the visiting faculty of Obus School of Healing Therapies in Dublin, Ireland. She lives in the mountains of Western North Carolina with her two rescue dogs.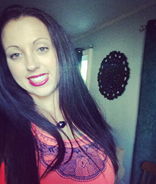 ~ Intro to Trigger Point Release (4 CE) & Postural Analysis (3 CE) ~
Stepha Ksionda, LMT has been licensed since 2005 and specializes in injury management and rehabilitation. Being able to incorporate Trigger Point Therapy into her treatments has lead to success with helping patients manage their pain. She earned a Bachelors of Science for Pre-Occupational Therapy in 2015 and has experience doing research through University of Wisconsin Stevens Point.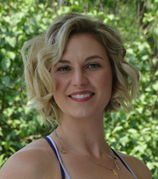 ~ Anatomy Trains: Structure and Function (21 CE) ~

Debbie Dower: Debra is co-owner of Ananda Integration and Dower Wellness, based out of Lancaster PA. She has over a decade of experience in the alternative health and wellness field. She and her husband, Nick, are currently spear heading the Holistic Therapy movement at Lancaster General Health/ Penn Medicine, where she is the manager of Holistic Therapy.
Debra graduated from the Lancaster School of Massage, where she now teaches Anatomy and Physiology. She is a Board Certified Structural Integrator and completed the entire course of study at Anatomy Trains Structural Integration (ATSI). Debra is now an assistant teacher at the ATSI course and a teacher for the Anatomy Trains short courses. She has over 1,000 hours of certified yoga instructor training and teaches yoga at Evolution Power Yoga in Lancaster, PA.
Jason Spitalnik has studied orthopedic massage, active isolated stretching, and is certified in neuromuscular therapy and Kinesis Myofascial Integration (KMI). After graduating from KMI in 2007, Jason opened Healing Arts Professionals Wellness Center, providing space for massage therapists, an acupuncturist, and a Reiki master. He will forever be on a quest for his clients to achieve better health through structure, movement, diet, and exercise. Jason has been a certified teacher for Anatomy Trains since 2012. He will always be a student and learns through teaching.

Jason has a background in farming, culinary arts, and martial arts. Along with structural bodywork, he is on the board of sustainable Aquidneck, a non-profit organization founded to support the local food movement on Aquidneck Island, where he lives with his wife, Meredith.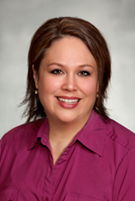 ~ Movement Therapies (5 CE), Therapeutic Techniques – Neck, Pecs, & Glutes (4 CE),
Side-Lying Techniques (8 CE), Self-Care Class (8 CE), Arthritis class (3 CE) ~
Gina McDonald, LMT: "I have been a Massage Therapist for 20 years and an educator for 10 years. I enjoy helping therapists in our field succeed in all they do. Teaching is my passion!"
Convention Registration Fee:
Early-bird deadline will be March 30, 2018
Member: early $350.00 regular $375.00
Potential Member: early $375.00 regular $425.00
Student: early $225.00 regular $275.00
Registration fee includes lunch daily with any variety of class combinations.
Chapter Meeting taking place Tuesday, May 1, 2018 12:15pm during lunch.