Knowing You Will Die Will Make You a Better Massage Therapist.
Trust me.
By Kerry Jordan and Lauren Cates
What if we told you that when a person comes to you for what they think is massage therapy they are actually coming to you because they believe that their body is doing something "wrong?" They want it to do "this," but it's doing "that." In fact, that's what's happening in our treatment rooms every day.
Isn't that kind of the way with our lives, too? It's a little warmer than we'd like. Our car could be a little newer. Our kids could sleep a little later on the weekends. Our pets could shed less.
Humans are dissatisfied.
It's a hardwired thing about us.
It's not good. It's not bad. It's just true.
When we go to massage school, most of us are taught how to fix the things that are wrong with bodies. We think about our clients' bodies as things in need of our skill and expertise. They pay us to manipulate their tissues back into well-behaved patterns and we oblige them.
What if we told you that this whole dynamic is a big, fat lie? What if we told you that kindness, love, self-awareness and good old-fashioned silence are your most powerful tools as a massage therapist?
In the class we're teaching next May, we'll be taking 30 combined years of end of life care and turning it into exercises and education that will be unlike any massage CE you've ever taken. We will invite every massage therapist in the room to snuggle up to their own mortality. Doesn't sound like fun, but seriously…? It is. It really, really is. And what's even funner…?! Is when you start to find the kindness and self-love inside you that helps you make better choices and be kinder to yourself and those around you….and then you get 21 CEs just for taking care of yourself! Boom.
It's not a massage class. It's a life class. When you know and meet yourself, you get way better at knowing and meeting other people exactly where they are. This is not for hospice therapists or hospital therapists. It's for all humans who want to feel clearer and more alive.
Our calling to be with people in pain and people who are dissatisfied with their bodies is a beautiful one. And when we stop to look at our own bodies, our own choices, our own lives and the real and simple truth that we are all vulnerable and breakable and that we are taking every single breath at the will of our miraculous and fragile bodies, the opportunities for connection and healing are endless.
We hope you'll come and share yourself with us and learn things about you and your colleagues and your clients and all humans; things that will enrich your life, free your heart and strengthen your ability to take care of your own precious self.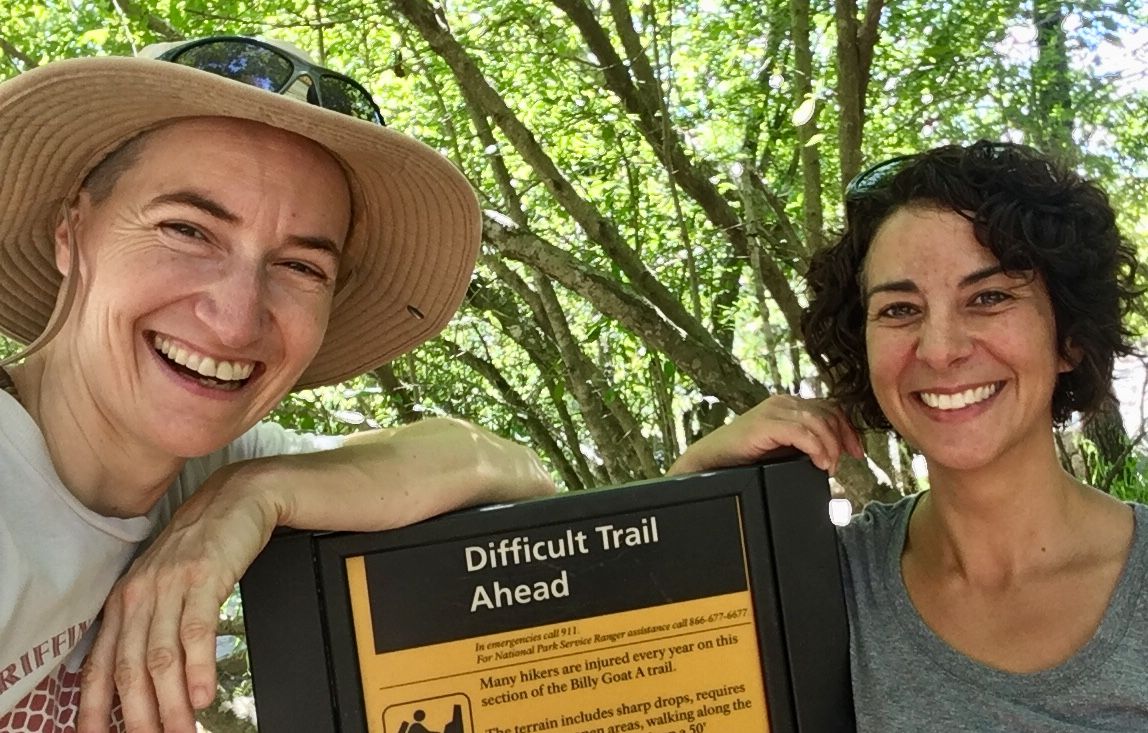 Lauren Cates, LMT
Lauren has been teaching and developing curriculum for massage therapy courses focused on hospital-based practice, oncology massage and end of life care since 2007. Their* experience in clinical practice in hospitals around the US has informed their teaching style greatly. Lauren is clear that massage therapy is healthcare and feels a personal commitment to inviting students to consider themselves as integral to a whole person healing process. Their favorite thing about teaching healthcare providers is the ability to blend nerdiness and authenticity to create opportunities to be more effective, more human and more flexible.
*Lauren identifies as gender non-conforming and uses the pronouns they, their, and them when being referred to in the third person.
Kerry Jordan, LMT
Kerry is a teacher for Healwell and is an essential part of the curriculum development team. She brings 20 years of experience as an instructor and has an extensive background in teaching pathology and physiology and adapting massage therapy for special populations. Before training as a massage therapist, Kerry owned and operated a successful yoga studio in Boston. She has been teaching yoga since 1999. Kerry is recognized by Yoga Alliance as an RYT-500 and a Continuing Education Provider, weaving the principles of yoga and meditation into her teaching and service work with yogis, massage therapists and healthcare providers.
Kerry Jordan and Lauren Cates will be teaching Opening to the Mystery, a three-day course designed to invite you to deeply consider and even to befriend your own mortality, at the 2019 Spring State Convention. Join us!
Registration is open for the 2019 Spring State Convention, May 3-5 in Delavan, WI. Mark your calendar and register today.