Techniques for Sports Massage Therapists
With ​a ​focus ​on ​utilizing ​critical ​thinking ​in ​client ​assessment, ​the ​Techniques ​for ​Sports ​Massage ​Therapists ​8.5 ​CE ​workshop ​will ​help ​you:

• Learn ​techniques, ​contraindications, ​session ​planning ​and ​other ​valuable ​information ​to ​enhance ​your ​skills ​in ​sports ​massage. ​
• Receive ​hands-on ​instruction, ​explore ​case ​studies, ​and ​discover ​tips ​to ​help ​you ​succeed.
Participants ​please ​bring:
Massage ​table ​(1 ​for ​every ​2 ​students), ​Sheets, ​Towels, ​Oil/Lotion, ​and ​Athletic/Flexible ​Clothing.
Date: ​ ​ Saturday, ​November ​9, ​2019 ​8 ​a.m. ​– ​5:30 ​p.m.
Pricing: ​ $175 ​AMTA ​Member ​| ​$190 ​Non-Member ​by ​9/30/19
$225 ​for ​everyone ​after ​10/1/19
Location: ​ N.E.W. ​School ​of ​Massage ​348 ​West ​1st ​Street, ​Waldo, ​WI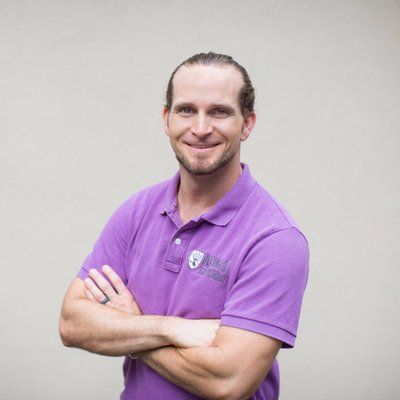 Jarrod ​Fritz, ​Licensed ​Massage ​Therapist ​SC# ​3692, ​has ​been ​a ​massage ​therapist ​for ​over ​15 ​years ​focusing ​on ​therapeutic ​modalities ​and ​sports ​massage ​techniques ​including ​experience ​with ​WWE, ​College ​of ​Charleston ​Athletics, ​US ​National ​Soccer ​where ​he ​was ​1 ​of ​2 ​therapists ​for ​the ​'08 ​Women's ​National ​Olympic ​Soccer ​Team. ​
In ​addition, ​Jarrod ​taught ​at ​Trident ​Technical ​College's ​Massage ​Therapy ​Program ​in ​Charleston, ​SC ​for ​over ​9 ​years. ​ ​Owner ​and ​Operator ​of ​DEFINED: ​Therapeutic ​Massage, ​Jarrod ​and ​his ​wife ​reside ​in ​Ladson, ​SC ​just ​outside ​of ​Charleston ​where ​he ​enjoys ​fitness ​and ​participating ​in ​local ​independent ​wrestling ​events. ​ ​ ​ ​ ​ ​ ​ ​ ​ ​ ​ ​ ​ ​ ​ ​ ​
​NCBTMB ​# ​024237-00
Cancellation ​Policy: ​ ​Full ​refund ​minus ​$30.00 ​administrative ​fee. ​ ​
Cancellations ​less ​than ​72 ​hours ​prior ​to ​the ​event ​receive ​no ​refund. ​ ​
Any ​additional ​questions ​regarding ​the ​event ​please ​contact:
Casey ​Guilfoyle, ​Education ​Chair ​~ ​Cell ​(920) ​246-3474 ​
Email: ​caseyguilfoyle@gmail.com